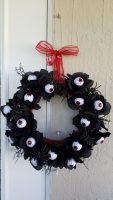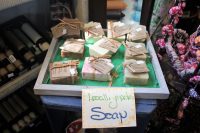 Southern Lights Candle Shop features local artists who handcraft items that compliment our candles.
We have artists who make pottery, bath bombs, mug rugs, local shell candles and holders, aprons, wreaths for all seasons, taper rings, wine bottle windchimes, crocheted shopping bags, cool ties, cork keychains, and pillar rings…… just to name a few items!
Always something new!
Most of our artists will custom make an item for you too!